Friday, March 1, 2019 9:00 am - 5:00 pm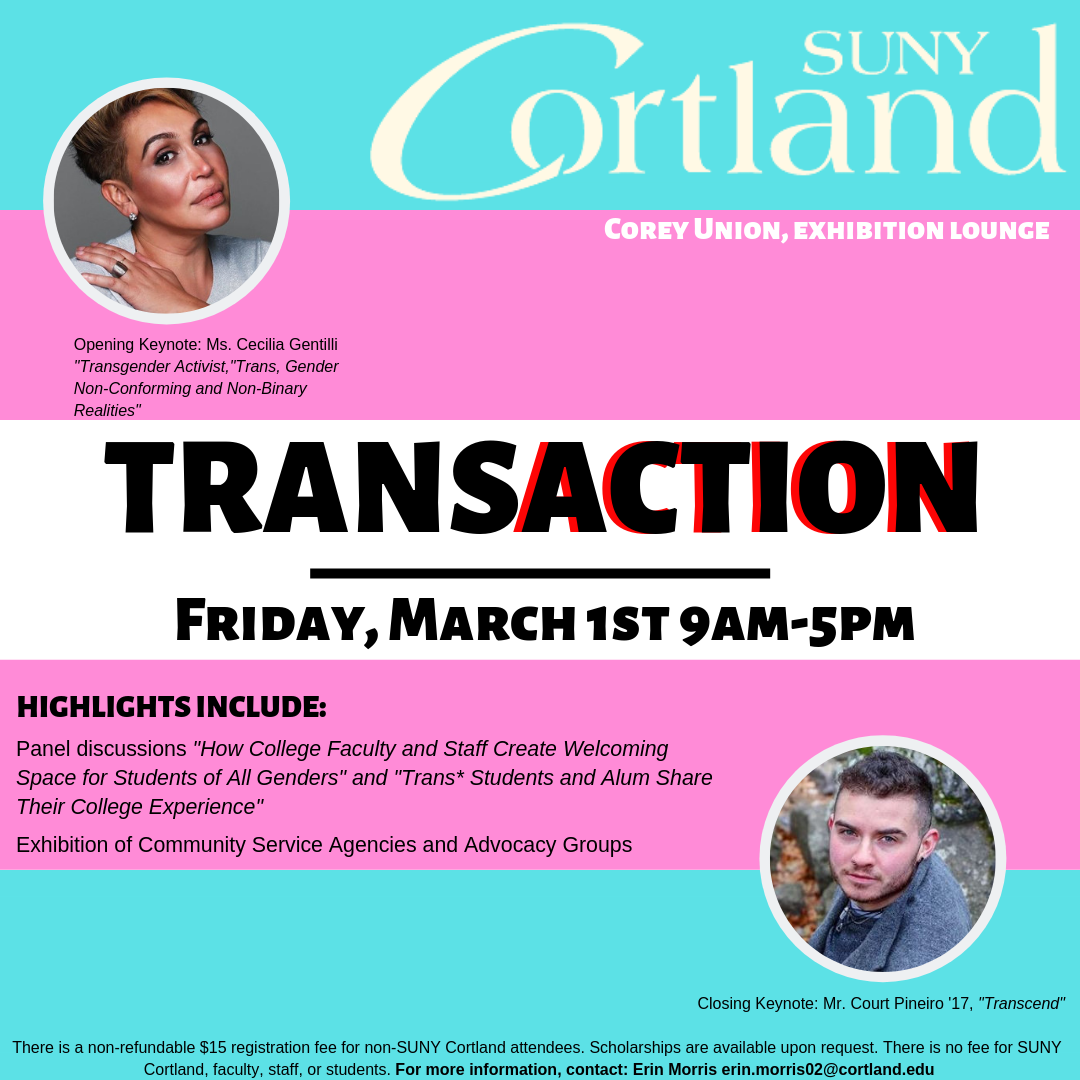 Location:
SUNY Cortland, Corey Union Exhibition Lounge
Description:
SUNY Cortland to host TransAction on Friday, March 1st at 9am-5pm at Corey Union in the Exhibition Lounge. This conference will highlight the needs and experiences of transgender and gender queer students in the college environment. If you are interested in attending register using this link: https://docs.google.com/forms/d/e/1FAIpQLSdyvFyIQBFcHivw0aj7isw6O1e5IMVB0ReV66f9_ZKKZ3uCBA/viewform

The university's sexual orientation and gender identity and expression (SOGIE) committee would like to have local agencies and individuals who offer relevant services to the LGBTQ community table at this event to promote your program and services. We are asking participants to be available to table during registration from 9-10am, during lunch from 12:30-1:30pm, and during the social from 4-5pm. Each agency may send 2 people and the $15 registration fee will be waved. If you are interested in participating please contact Colin at calbro@fcscortland.org or at 607-756-8970.